I started working on my pcb design to support Project Dodo. I find being able to design my own PCBs liberating as its a huge tool to make anything possible.
I am now working the engine control unit for Project Dodo. It has two 200kHz adc with active filtering and gain stages as well as 4 low speed adcs for a loadcell, tank pressure and two thermocouples. It drives two 8v 8amp servos to control our main valves. This board will produce 400kb/s of data and runs on an rp2040 running embedded rust. It communicates to the flight computer over rs232. It is still in development though so nothing to show yet.
The boards below are analog to digital converters on an I2C bus. They are used for rocket engine ground testing. The ones in the stack are flexible PCBs that can be setup for a variety interfaces such as 4-20mA, 0-10V, 0.5-4.5V, or fully differential bridge measurements. We use them on our system for our loadcells, thermocouples and chamber pressure sensors. The triangular shaped PCB directly mounts on sensors. However, we have decided this is too risky for the PCB and will be moving to short-shielded cables for better reliability and handling.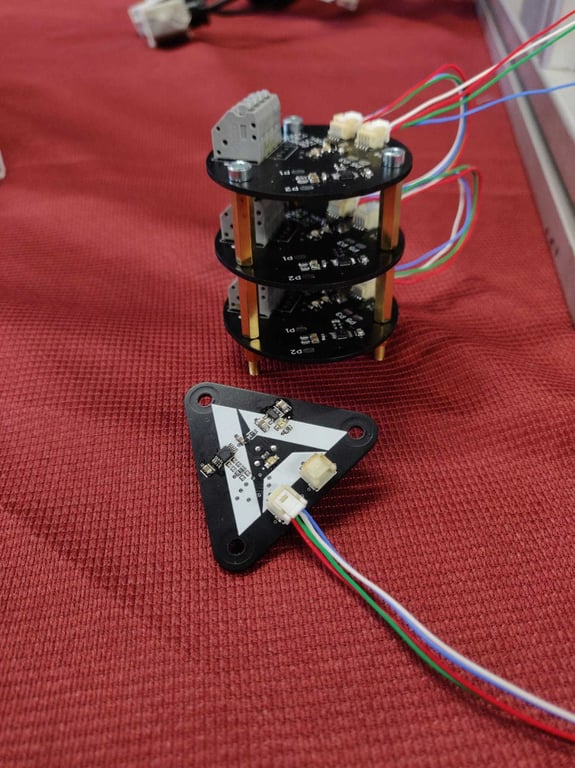 SloMo of data being sent from analog to digital converts to host MCU